Join us as we celebrate our new solar-powered lighting for OSS#MH, one of our community garden for Marble Hill Houses in the Bronx. We invite you to learn from the community gardeners and enjoy a beautiful fall afternoon outdoors. There will be a free public event at the garden followed by a ticketed reception where we will celebrate the past year over food and drink following safe covid protocols.
Throughout the last year the garden has remained a place for neighbors to build connections with each other and with the earth. The new lighting will enhance the garden and bring safety to the area, on top of becoming a tool for education on renewable energy and sustainabiltiy.
At the time of its inception five years ago, the gardeners wanted to have a place that would welcome the interaction between them, by incorporating renewable energy not only into the garden but also in the development we are making Marble Hill a more sustainable place.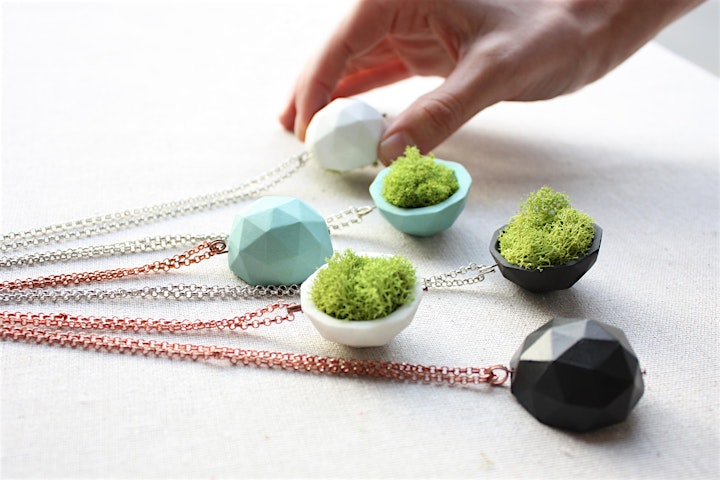 Kukun is a porcelain necklace designed by Rodolfo Kusulas to create awareness and offer comfort to those who don't spend enough time in nature and have the need to be in touch with it. The product, packaging materials, and its processes were thought to have low impact on the environment. The necklace has a geodesic-shaped fine porcelain base (which do not have any type of enamel, just polished porcelain and in the case of the colored versions, natural pigments have been used in the porcelain mixture). A small plant, or moss, is housed within the porcelain structure. Making it easy to transport anywhere and bring comfort.